Buying a Home During the Holidays December 20, 2017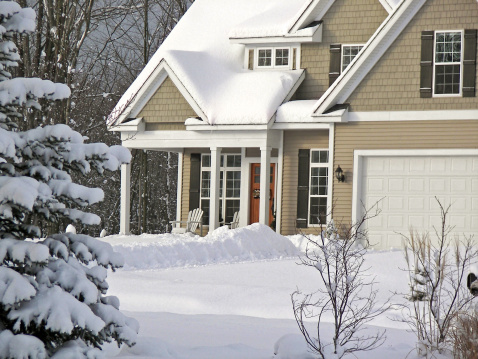 The most activity for home sales is always in the spring and summer. Because of the holidays, school being in the middle of the year, and weather often being harsher, people generally like to wait to buy homes in the warmer months. While that is true, sometimes you need a house in the winter. There are some advantages to buying in the winter holiday months. Let's explore some of those reasons.
Motivated Sellers
When a seller has their home on the market during the winter, they are often stressed because of the all the things going on during the holidays. With the constant need to keep their home tidy, holiday parties and other activities and even stress at work, sellers are often more willing to make deals. Whether that involves earlier closing dates, helping out with closing costs, or leaving appliances, they are more open to making a deal to get the house sold. Take advantage of this time to make it a better deal for you.
Lower Prices
With all the chaos and hectic times happening at the holidays, sellers have less time to deal with all the attention that it takes to sell a house. A house that is on sale during the winter may have been on the market for some time and therefore the seller has probably had to reduce the price on the home several times to get it to the right price range for a buyer. As such, there has been a lack of demand for the home, so you and your agent may have the leverage to ask for a lower price, or other things like appliances or help with the closing costs.
Less Competition
As has been previously mentioned, many people are busy during the holidays and their priorities may be other things at this time of year. They may decide they want to look for a home, but the time for looking just isn't right. This means there are less people out looking for homes and by continuing to pursue a home at this time, you can get more priority from a seller. In simple economic terms, the supply outweighs demand, and prices will go down.
Great Financial Benefits
According to BankRate.com, interest rates drop in December. When you lock yourself into a good rate, that works over the life of the loan, so if you are really looking to get into a home in December, it is a great time to buy. In addition, if you are able to close before the end of December, you may be eligible to deduct the interest on your first monthly mortgage payment from your taxable income for that year.
It may take a little more work and time to search fervently in the winter/holiday season, but the great advantages you gain may be worth it for you in the end.
https://www.homes.com/blog/2010/12/why-should-you-buy-a-home-during-the-holidays/