Focal Points in the Home February 20, 2018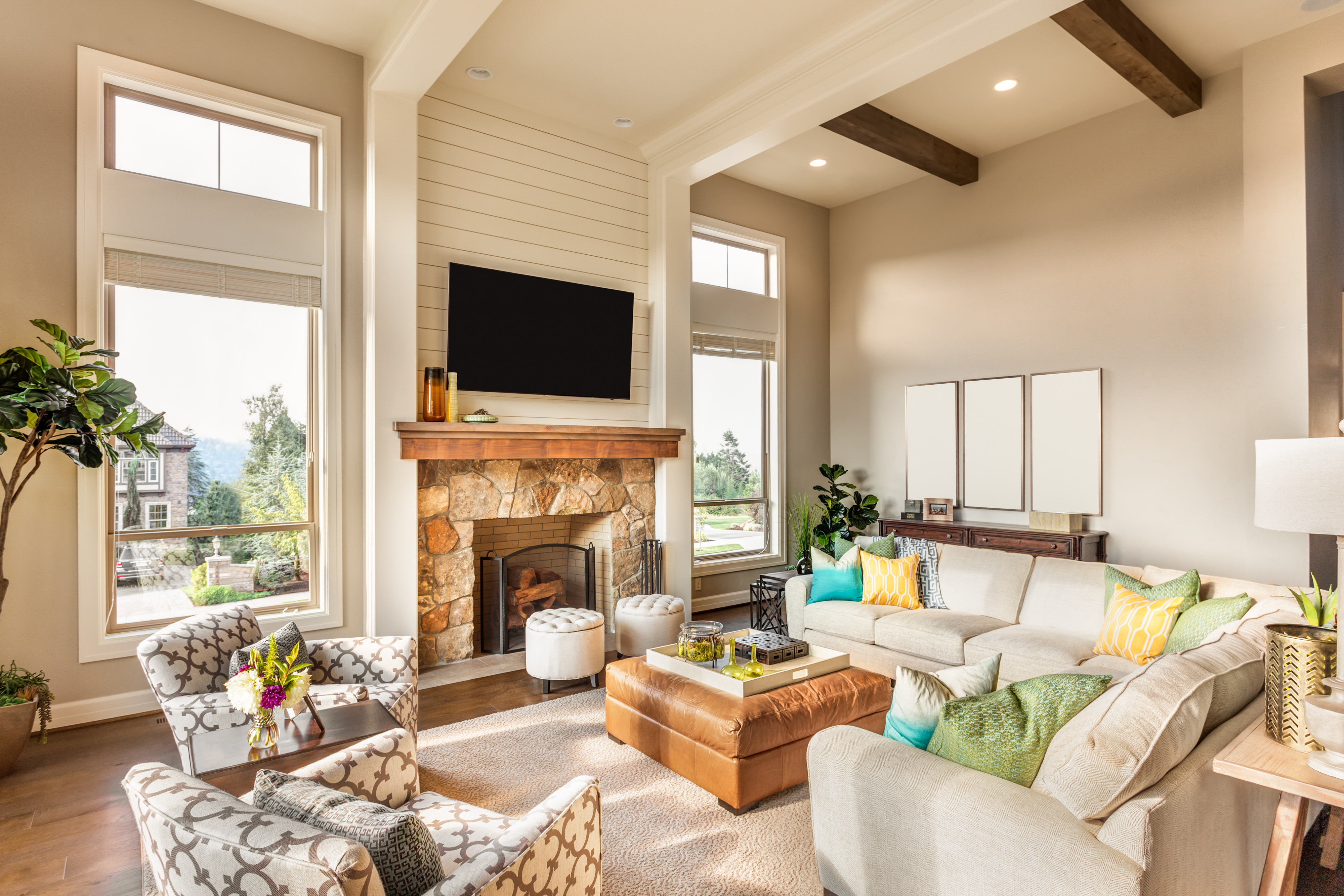 As a good photographer knows, you should always choose a subject for the photo. Whether it be a person, a faraway mountain peak, or the faint glow of a sunset, there should still be a focal point of a photo. Similarly, homes have a focal point. You have the chance to create that focal point, so make the best of it so that you can spotlight the best features of your home.
Art
Art is a great way to draw people's eyes. Sometimes it just takes one larger painting on the wall, other times some well-organized theme making paintings will work. It will depend on your style and interests, but many things will work to draw people into a room.
Windows
Sometimes the best part of a house is the view outside the windows. If this is the case, making windows the focal point of the room is the right choice. Whether you have the couches, point in the direction or you open the windows up for the best lighting in a house; windows are a high focal point for a room.
Feature a Wall
The best way to draw someone's attention to a particular spot in a room is to change its color. It is easy to feature a more prominent wall or even a ceiling by painting it a different color than the others in the room. It is especially useful when you wash it a bold color in contrast to a more muted tone for the rest of the walls.
Furniture
Sometimes the walls or windows aren't the best ideas as the focal point for a room. You can make an excellent oversized piece of furniture an excellent place to focus. Some great choices are an armoire or a cabinet with doors. To create even more focus on the piece, you can place a large plant or painting above it.
Fireplace
Fireplaces are a high focal point for a room. Gather couches and other seating around a fire, and it can be a great place to visit with friends, especially on a cold winter evening. Great painting on the mantle can draw even more focus to the fireplace.
Plants
While a plant can be a great way to bring focus to a room, it is also essential for it to be placed well for lighting. It will take proper care that it is watered regularly as well because if it wilts, that will be the wrong kind of focus for a room.
Remember to try not to have too many things to focus on in a room as you don't want ideas to compete. By downplaying a feature that would usually be an excellent focal point, you can give the right one its proper due.
https://www.thespruce.com/creating-and-defining-a-focal-point-452316